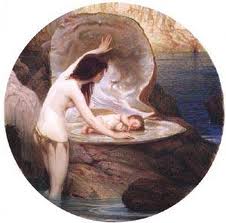 I rent an AquaDoula ® waterbirth tub to those moms having home waterbirths.
We will arrange to deliver the tub to you around 37 weeks gestation. I will either set it up for you or teach your birth companion to do so. I will give you both explicit instructions on filling and using the tub.
After the birth, I want you to do these things:
1. Unplug the tub's heaters.
2. Place the the black top on the tub.
3. Call me to remove the tub. I will usually have it out of your home with 8 hours.
4. Enjoy your new baby!