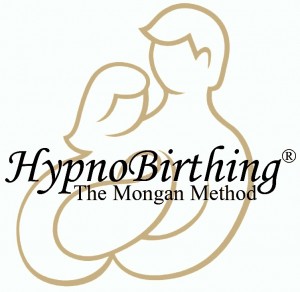 HypnoBirthing  ® is a method of deep relaxation which allows the mother to birth easily and comfortably. I teach women that there is NO need for discomfort in labor.
You will learn how to use your body's own natural anesthesia for a comfortable, natural birthing. Mom and baby are awake, alert and ready to bond immediately after birth.
I have been teaching HypnoBirthing ® since 2000. I have taught over 500 moms or couples (and counting!). It is very fulfilling to me to hear of moms laughing during pushing. My moms often talk about their ecstatic birth experiences. Let me show you how you can have a fantastic birth!
References available upon request. Both group and private classes are taught in five, 2 and 1/2 hour classes. Affiliated with the HypnoBirthing ® Institute.